The United Steelworkers (USW), North America's largest private sector union, and Unite the Union, the largest labor organization in the United Kingdom and Ireland, today signed an agreement clearing the way for the creation of Workers Uniting, the world's first global union.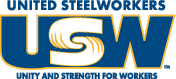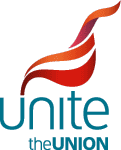 ---
---
World's First Global Union Agreement Signed
Standing Ovation from Convention Delegates
Continued on page 2
he agreement to createWorkers Uniting, the world's first global union,
was signedWednesday by leaders of the United Steelworkers, North
America's largest private sector union, and Unite the Union, the largest
labor agreement in the United Kingdom and Ireland.
The USW's 2008 Constitutional Convention erupted in applause as
International President LeoW. Gerard and other USWofficers signed the
agreement with Derek Simpson, General Secretary of Unite's Amicus section.
"This union is crucial for challenging the growing power of global capital,"
Gerard said. "Globalization has given financiers license to exploit workers in
developing countries at the expense of our members in the developed world.
Only global solidarity among workers can overcome this sort of global
exploitation wherever it occurs."
Workers Uniting will draw on the energies of the two
unions more than three million active and retired workers
from the United States, Canada, Great Britain and the
Republic of Ireland who work in virtually every sector of
the global economy, including manufacturing, service, mining
and transportation.
"In addition to empowering the interests of our unions'
members, our mission is to advance the interests of millions
of workers throughout the world who are being
shamefully exploited," Simpson said.
TonyWoodley, General Secretary of Unite's T&GU
section, said in a video broadcast during the convention
that the creation of our new union is only the beginning.
"We're laying the foundations of an even larger and
stronger global union yet to come," he said.
The new global union's founding constitution calls on
its combined membership to "build global union activism,
recognizing that uniting as workers across international
boundaries is the only way to challenge the injustices of
globalization."
Consistent with this calling,Workers Uniting will
"match our words with action and resources, utilizing our
collective expertise and knowledge through collective bargaining,
organizing, global political action and international
solidarity."
During the past year while discussions about the creation
of a new global union have been ongoing, the two
unions have been actively engaged in joint efforts to
advance global union activism, including:
• Extensive discussions about strategies that each of the
unions has adopted for saving manufacturing capacity in
their respective countries.
• Joint collective bargaining efforts with common
employers in the paper, chemical and titanium industries.
• International solidarity projects, such as efforts to protect
the rights and safety of trade unionists in Colombia
and Mexico.
• Participation by rank and file delegations of activists in
each other's education, rapid response, health and safety,
civil rights and women's conferences.
• Exposure to the political processes in each other's
countries, including Democratic Party primaries and
Labour Party conferences.
Workers Uniting will be a fully functional and registered
labor organization in the United States, Canada, the
United Kingdom and Ireland, with the ability to fully represent
all of the members of its founding unions. It will be
governed by a steering committee with equal membership
from each participating union.
The new union's staff will be headed by an executive
director who will oversee an initial budget of several million
dollars, and a staff that includes research, international
affairs, and communications specialists.
Both participating unions have pledged to have
Workers Uniting "challenge exploitation anywhere in the
global economy, since it is fundamentally unjust and is
destructive of decent living standards everywhere."
Toward this end, the new union, in conjunction with the
National Labor Committee, is creating a Global Labor
Rights Network that will have allied staff on the ground in
Central America, the Middle East, Asia, Eastern Europe,
Africa and other regions.
New Global Partner
Lowers the Boom
on Exploitation by
Multinationals
erek Simpson, general secretary of Unite the Union (Amicus
section), our partner in the new global union,Workers
Uniting, repeatedly brought delegates to their feet
Wednesday with ringing denunciations of globalization.
"Globalization is not a hurricane," he declared. "It's not a
typhoon. It's not a natural disaster. It's a disaster forged in the
board rooms to exploit the rest of us."
He called America and the United Kingdom "the two most
unregulated markets, where workers are more exposed and exploited
than anywhere in the industrialized world.
"We seek your support for what needs to be done to challenge
global capital," Simpson told delegates. "What we need to tackle is
not immigrants, it's not the Chinese workers.What we have to fight
is the multinational companies that are using them to destroy our
lives."
Recounting his own experience as an activist, steward and local
officer, doing work that often puts trade unionists "between the
devil and the deep blue sea" trying simultaneously to combat
employers and satisfy the members, he asked: "Why do we do it?
"It's not just what's in it for us. It's what's in it for us as workers,
for us as a class. "It isn't for the money. You want to make a
difference. You want to make things better for you, for your wife,
your kids, your grand kids.
"Make a difference," he trumpeted. "Workers Uniting!"
---
USW, Unite form world's first global union
USW
Article Brief
The United Steelworkers (USW), North America's largest private sector union, and Unite the Union, the largest labor organization in the United Kingdom and Ireland, today signed an agreement clearing the way for the creation of Workers Uniting, the world's first global union. Check out the video news release:
---